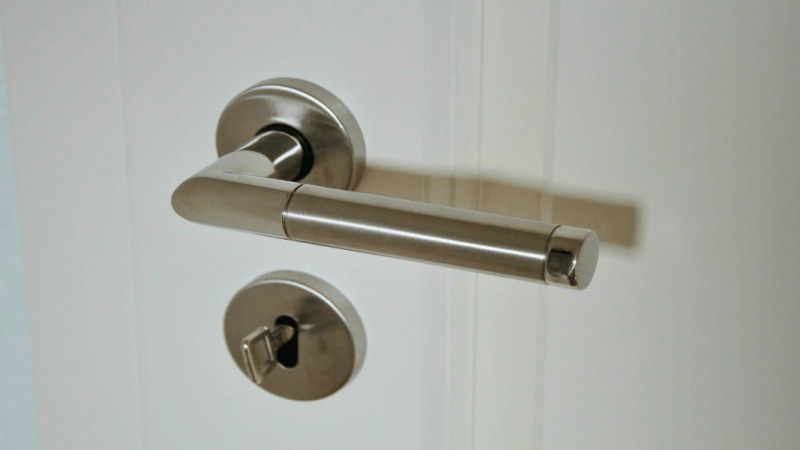 The choice of PVC doors for our home is an important decision, which affects both the final appearance of the home and the thermal comfort. There are many cases in which we are undecided in choosing the type of door we want – whether we want to change only the front door or all the interior doors, we currently have a variety of options that only make us make the choice even more difficult. Now we have a series of criteria according to which we can choose PVC doors – depending on color, design, safety, energy efficiency or simply according to a certain model.
How do we choose the PVC doors of our home?
First of all, consider the place where the PVC door will be located and think about the various functionalities that it must fulfill.
Be practical!
For example, if you need a new exterior door, you must be guided by certain features and functionalities, not only by its general appearance. Most architects recommend that exterior doors be in tune with the architecture of the house; for an imposing house it is recommended that the exterior door be chosen taking into account this aspect and then the range of options is limited.
If we go back a little in time … we remember that not long ago the double glazed doors were on the wave. Whether a house is just finished being built, or the renovation of an apartment or an office is being completed, the double-glazed doors were the perfect choice for every case.
At that time, apart from the practical aspect, all those who chose PVC doors were often guided by price, but with the passage of time PVC doors gained a new identity on the market of PVC joinery products.
The new generations of PVC profiles, and here we can mention the German quality Salamander profiles that offer superior quality, meet all the characteristics of optimal functionality, energy efficiency, safety and design. From this point of view, the PVC doors from ADAM Design House meet all the essential characteristics to be able to be framed in any type of architecture.
Do you want additional details?
What are the types of PVC doors?
The simplest classification depends on the place where the door will be located, so we can divide PVC doors with double glazing into:
PVC exterior doors
PVC interior doors
Another classification of PVC doors can be made by type of hardware, so they can be:
pvc doors with window hardware ideal especially for balcony doors, those that do not require a key lock, but have a handle or cremone as in any window;
pvc doors with key lock and other additional security systems.
The hardware of PVC Doors from ADAM Design House, whether we are talking about interior pvc doors or we are talking about exterior pvc doors, is provided by ROTO for PVC doors that use SALAMANDER profiles and VORNE hardware for PVC doors on ecological RAMPLAST profiles.
Also, depending on your space needs, for example, you can opt for several PVC door closing-opening systems. These include:
PVC doors with sliding double glazing
PVC doors with double glazing oscillating
They are ideal for gaining space as well as for a higher brightness of the rooms, generally used to delimit the living room spaces from the terrace ones.
What are the advantages of ADAM Design House PVC doors?
PVC doors from ADAM Design House are made on German quality profiles, of the latest generation, which keep their shape and color over time, being guaranteed for no less than 25 years;
due to the sealing gaskets it offers a guaranteed energy efficiency, optimizing at the same time the costs of the energy bills;
PVC doors from ADAM Design House meet the safety characteristics in terms of hardware, quality guaranteed by Roto, which has additional
burglary protection systems, with additional locks and hinges made of steel, adjustable in three directions;
depending on the architecture of the house you can choose a customized design for the exterior door of the house, having the possibility to
choose from a wide range of models and colors depending on your preferences;
PVC doors have an increased resistance to temperature and humidity variations, ensuring at the same time a sound and thermal insulation,
preventing the penetration of ultraviolet rays during the summer as well as humidity and cold in the cold season;
PVC doors do not require special care, offering durability over time and an elegant and neat look to your home. So you can give up the traditional carpentry that requires periodic painting – with PVC doors all you have to do is wipe the door frames with a damp cloth and they will look like new.
The glass used for PVC doors is of the Low-E type, glass that has thermal properties, rejecting ultraviolet rays during the summer and managing to ensure a high thermal efficiency during the cold season.
What to consider after choosing PVC doors
A very important aspect after choosing PVC doors is the installation. Do not neglect this aspect in any way. It is also the most important post-purchase stage. An incorrectly mounted PVC door will halve its insulation and sealing performance. That is why it is recommended that when you buy PVC doors, you also opt for the installation service.
ADAM Design House offers assembly services for PVC doors made by teams of professionals who will ensure that the quality conditions are met. In addition, any installation service performed by our professionals also offers a 5-year warranty.
8 December 2017
Categories: