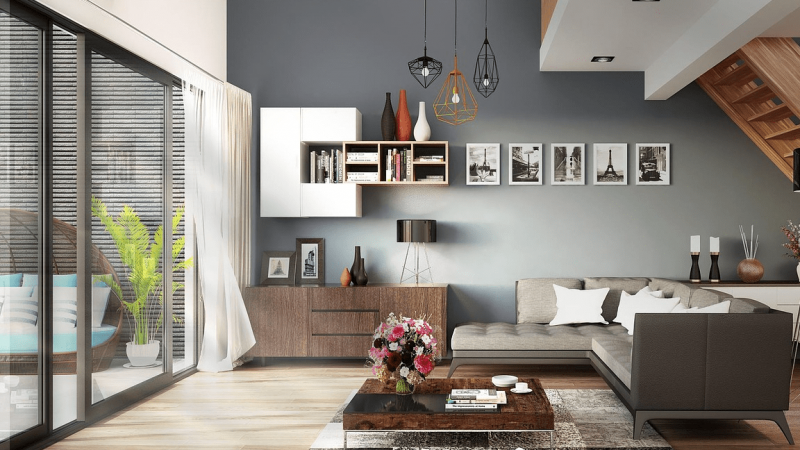 More and more often we meet new and new options for arranging interior spaces, and when it comes to choosing the doors of our house, each of us thinks of looking for ways to optimize the space without omitting the practical aspect of the design. Because, isn't it, everything we buy for the house must comply with the aesthetic standards imposed by each of us.
When it comes to choosing interior doors we have a wide variety of door systems to choose from. PVC doors, wooden doors, glass doors are some of the general options, and yet, which doors are suitable for our home?
Today, we will present to you with some reasons to choose sliding glass doors.
The so-called sliding glass doors and sliding doors have recently become some of the most popular products for choosing home joinery. Why? The answer is very simple. They manage by design to adapt to the most modern architectural structures, contributing to a harmonious delimitation of the space, to an enlarged, bright visual aspect.
What you need to know from the beginning is that sliding glass doors successfully replace any type of door, whether we are talking about a kitchen door, a bathroom door, a hallway door or a children's room door. Therefore, our recommendation is to look for solutions to optimize the space, especially if you live in a block of flats, where space is not so generous. We can also talk about the optimization of space in the case of office spaces, and if you are thinking of redesigning your home or workspace, this article we hope to successfully answer the question "Why choose sliding glass doors?" 🙂
And yet … why choose sliding glass doors?
If we are to analyze from the fact that more and more of us want to spend as much time outdoors as possible or to allow sunlight or air to enter our homes, then an optimal option would be to choose these types of systems. sliding glass doors, whether we are talking about making them on pvc profile, or on aluminum profile, our preferences belong to us. As I told you, sliding glass doors successfully replace any other type of door, and in addition to its primary functionality, that of access, they allow optimal space brightness, ventilation, and a beautiful view, where it exists. 🙂
Here's why sliding glass doors create a harmonious connection between interior and exterior space:
The modern design of sliding glass doors
the modern design makes them different from the other interior doors. Although sliding systems have recently appeared on the market compared to doors with normal opening, they have easily found their place, managing to reach the top of our preferences lately. Why? Through its modern design and easy integration.
They have very easy maneuverability and their lifespan is longer
sliding doors can be easily operated even by children. And as a small tip, find out that they have a special system designed so that your little ones will not get their fingers on the door. Interior or exterior hinged doors tend to sag over time due to weight, while sliding door systems are specially designed for better durability.
Optimal lighting of the room
sliding glass doors is almost entirely made of glass, will allow the optimal lighting of the room, creating space and comfortable interior design. If you don't know, an optimally lit house will give you the feeling that it is a bigger house.
Optimal ventilation
Optimal ventilation is no longer a surprise. Due to their large size, it will allow good ventilation of the room, when the weather conditions are favorable. Basically, if you opt for sliding glass doors to delimit the space between the living room and the garden, once you open them you will have the feeling that you are in nature.
Easy maintenance
easy maintenance in the case of both PVC and aluminum profiles.
Safety
Even if at first sight the sliding glass doors can seem quite fragile if we take into account the safety, we recommend you to opt for sliding glass doors. This way you will feel completely safe.
Increased comfort
sliding glass doors will provide all the comfort you need. The optimal solution for the connection between the kitchen spaces for example and the terrace or the garden is the location of such sliding systems. In addition to the comfort we were talking about, they integrate the interior space with the exterior, as an integral part of it.
ADAM Design offers sliding glass doors on PVC / aluminum profile as well as transport and installation services for products purchased from us.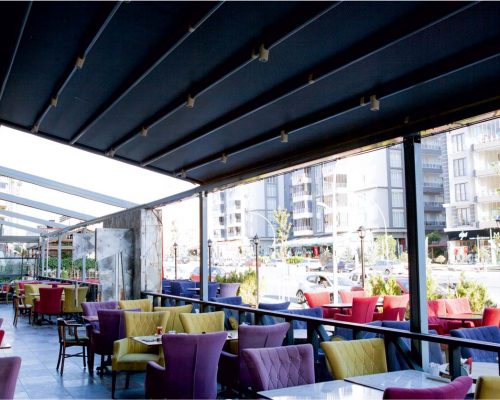 Retractable pergolas
---
ideal for residential or commercial awnings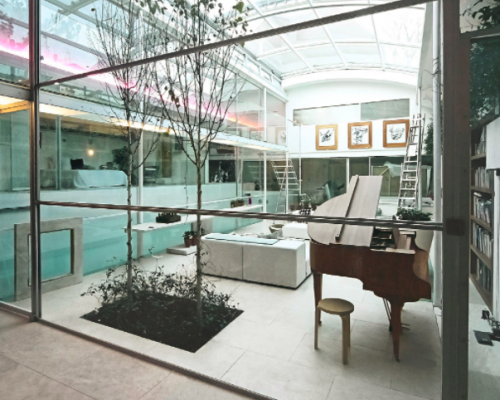 Terrace closing system
---
ideal for closing terraces or balconies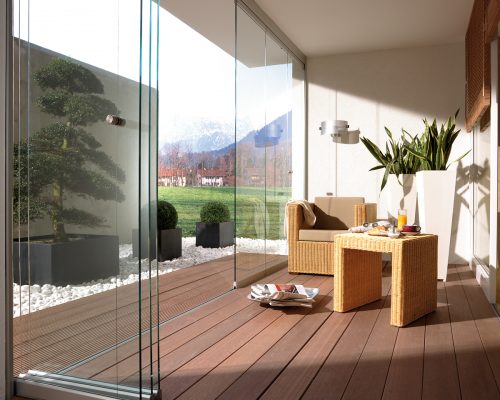 Harmonic sliding system
---
ideal for closing terraces or delimiting spaces