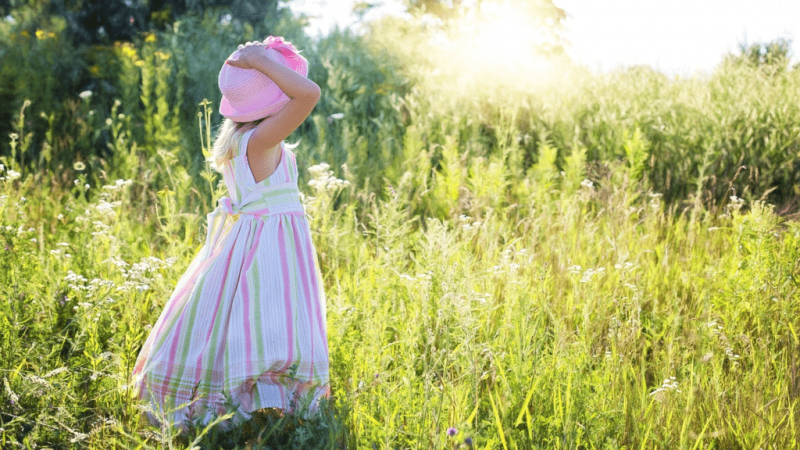 "Summer is not like winter" and "winter is not like summer". Summer is the favorite season for most of us, for the simple reason that we can spend time outdoors, either in nature, on a barbecue or by the pool, or on the terraces of our homes.
But what do we do with the evening, when unwanted insects make their presence felt? Although there are a variety of products on the market specifically designed to combat insect bites, many of these solutions are proving to be ineffective, with negative effects on health.
Why don't we recommend using solutions based on toxic substances?
As I told you earlier, some solutions, although effective, can be toxic to the body – insecticides and repellents should be the last solution you can consider. Why? Simple, because in addition to the toxic effect they have against insects, they have one, quite small on the human body.
There are a number of products on the market that promise to get rid of insects, but most of the time they prove to be ineffective, in addition, they have a number of side effects, which we should know before we use them.
aerosol sprays contain a number of toxic chemicals that you should avoid.
scented candles – in addition to having a low efficiency in keeping mosquitoes away, they also have negative effects that can cause respiratory diseases.
electric traps that use carbon dioxide can be a solution in keeping mosquitoes at a distance but which are also harmful to the human body
Tricks to get rid of unwanted insects outside the house
try to avoid clothing in bright colors; mosquitoes, in particular, identify their target by contrasting colors. Light colors are recommended.
use long-sleeved clothing, it has the role of retaining heat and not turning you into a target for mosquitoes
avoid using perfumes, especially floral, they attract insects and you will become a safe target for all kinds of insects
avoid using excessive light where you are – do not place the light source directed towards the place where you spend the evening;
uses a discreet lighting solution for the area, the insects being attracted by the light sources
the coffee grounds were thrown in the garden keep mosquitoes at bay, especially in areas where mosquitoes prefer stagnant waters. Explication? The coffee grounds absorb oxygen from the water, forcing the mosquito larvae to come to the surface prematurely.
plant plants that keep mosquitoes at bay.
If you didn't know, there are some plants that work wonders in fighting mosquitoes. Some of these are lemongrass, marigold, geranium, basil, or rosemary.
How do we protect ourselves from unwanted insects in the house?
Try as much as possible to avoid the use of repellents, plug-in plug-in appliances, sprays and other such solutions. It is advisable to choose the location of mosquito nets.
Why opt for mosquito nets? Simple. Mosquito nets are the most effective and simple way to keep insects away. And, isn't it, who doesn't want to have a restful sleep, especially during the summer, even when you keep the window open permanently?
The advantages of mosquito nets from ADAM Design
Besides the main advantage that we get rid of unwanted insects, mosquito nets, such as those from ADAM Design, offer certain advantages, product characteristics in terms of increased reliability, optimal price/quality ratio but also due to the fireproof material and moisture resistant.
Here are these:
mosquito nets produced by ADAM Design have a high degree of reliability, due to the fact that they are made of fiberglass
mosquito nets from ADAM Design offer optimal visibility
it is easy to assemble without the need to modify the PVC/aluminum window frame and disassembly during the cold season is just as simple, you will be able to disassemble them yourself
fiberglass mosquito nets are durable, do not require their disassembly in winter, in addition, fiberglass is a fireproof and water-resistant material
you can choose from a wide range of types of mosquito nets: hinge mosquito nets, roller mosquito nets or pleated mosquito nets, depending on the needs of your space.
roller mosquito nets have the advantage that they are very comfortable, allowing easy use, thanks to the running guides
mosquito nets allow optimal ventilation of the room, preventing insects from entering the interior
mosquito nets are very easy to maintain, they can be washed under running water to remove dust
mosquito nets from ADAM Design are available in various colors on request.
How to install mosquito nets from ADAM Design?
If you have not thought about opting for the installation of mosquito nets with the installation of PVC / aluminum windows, do not worry. They can be mounted without any problems with any type of PVC joinery. In addition, you have a wide variety to choose from, depending on your preferences and space impediments. And, because, if you have problems with space, we recommend the placement of mosquito nets type roller or pleats.
Instead of the end …
Whether you choose to place mosquito nets or choose one of the non-toxic solutions mentioned above, consider only those that pose the least risk to your health.
Contact Us! We offer customized solutions for each type of project!